If I'm being brutally honest, Valentine's Day is not something I can really get in to. I am one of those cynical people who seems the whole event as a commercial goldmine and a day that can leave some people feeling on top of the world but a whole load more a bit down in the dumps.
That being said, I love any excuse to bake up a storm and although all these recipes are of a pink theme, with lots of love hearts in tow, I'd happily eat bake them any day of the year! So if you're looking for something sweet (both in taste & thought) to surprise your Valentine with this February 14th, then here's 8 Valentines Bakes to help inspire you.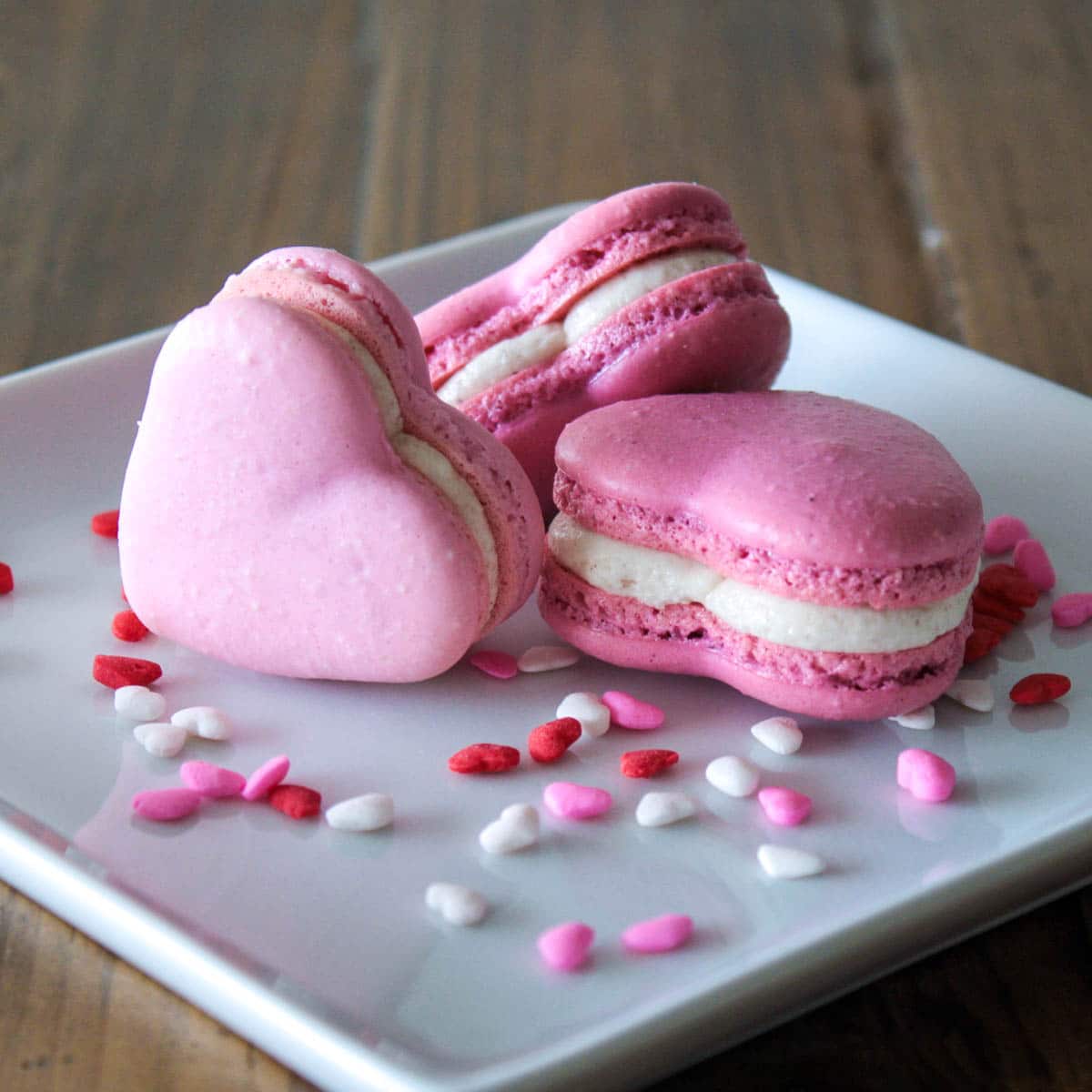 Valentines Heart Macarons – Liv For Cake.
After trying my hand a macarons for the first time in 2015, I've set myself a challenge to perfect the art of them by the end of 2016. So even if someone doesn't surprise me with a batch of macarons on valentines day, you can be sure I'll be whipping up a batch of these little beauties for myself!
Valentine Cheesecake – Always So Hungry.
Not strictly reserved to Valentines day but this cheesecake would send hearts racing any day of the year. But what better way to say, "I love you," than with a biscuit-y base, a creamy filling & pomegranate coulis hearts?
Valentine's Day Donuts – The First Year.
Did I ever mention the time we queued up to buy doughnuts when Krispy Kreme opened their first shop in Scotland? Yeah, it's safe to say I'm a big fan of doughnuts. And if you presented me with a box of these, I'm sure we'd live happily ever after. Just don't expect me to share though…
Heart Shaped Raspberry Rolls – Handle The Heat.
Something that could even pass off as a breakfast Valentine's bake! These beautiful little heart rolls are filled with raspberries & topped with Nutella – a real winner in my books! Plus anything that is shaped like a heart gets extra Valentine's Day points, right?
Champagne & Raspberry Cupcakes – The Cake Blog.
It would seem I can't pass any occasion without celebrating with a cupcakes and Valentine's Day is no exception! A batch of Champagne & raspberry cupcakes make a perfect Valentine's bakes, with a little touch of luxury that no one could possibly resist.
Valentine's Day White Chocolate Bark Bites – No.2 Pencil.
Often it's the most simple of recipes that present the best results. And what's easier than some sweeties & melted chocolate set into the shape of hearts? Delicious and much more personal that a bog standard box of chocolates. Also a great wee idea to get kids involved with if they have their very own Valentine.
Red Velvet Chocolate Swirled Brownies – Averie Cooks.
Take two classic, swirl them together and you have a recipe for romance! If you're a lover of red velvet cupcakes & can't get enough of chocolate, particular in brownie form, then these little slabs of goodness are all the loving you'll need this February 14th.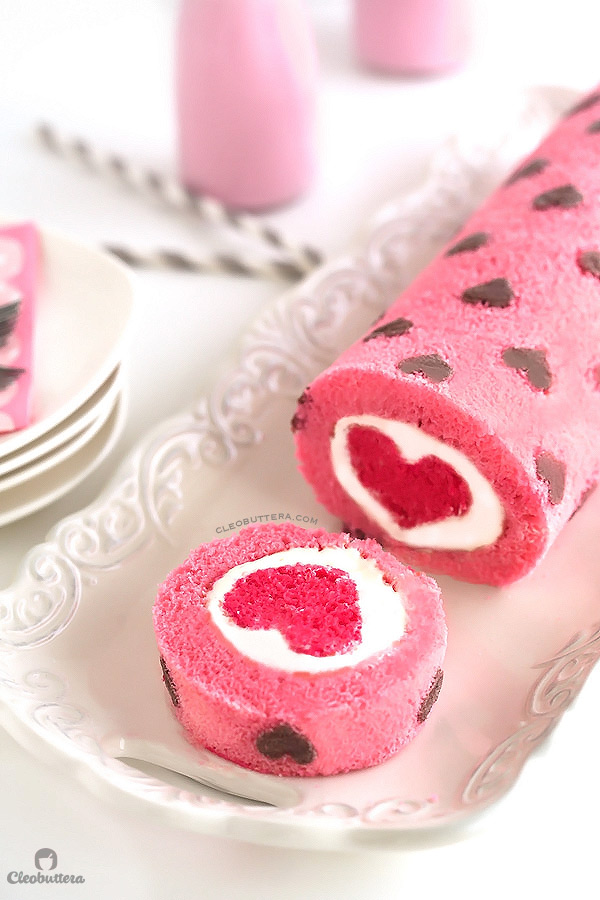 "Love is All Around" Cake Roll – Cleobuttera.
If you're really looking to impressed your Valentine with your baking skills, you're not going to get much better than this! In actual fact, the recipe calls for cake mix but the prep & art of rolling the sponge are skills that should make the receiver fall head over heels.

Chocolate Cheesecake Mousse Cups with a Sweet Berry Compote – Barbara Bakes.
If you're look for a way to end a romantic candle lit dinner then look no further. These beautiful wee cheesecake mousse cups are the ideal way to end lovely prepared home cooked meal, lovely to look at and the perfect combination of flavours. Complete in the shape of hearts, it doesn't get much sweeter than this.
Are you a fan of Valentine's Day?